Marsannay (Rosé)
La Côte de Nuits
- Pinot noir

Village

Durée de conservation
2 to 3 years

Température de service
8 to 10°C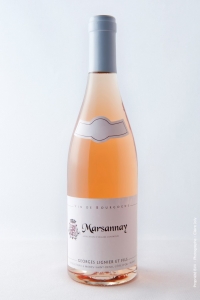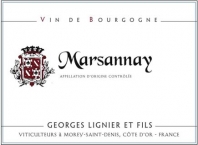 Télécharger le pdf
Send by email
Origine
This wine is grown on a parcel located in the Marsannay hamlet called "En la verde". The soil is clayey and composed of coarse limestone gravel. The vineyard lies near a valley opening and is exposed to cool air and winds, which creates wide temperature swings between daytime and nighttime. The parcel measures 0.1088, which yields 6 hectolitres annually (or 700 bottles). The vine is cared for using methods that best suit the particular soil and varietal. Pruning follows the simple Guyot cane technique.
Vinification
This rosé wine is produced using the saignée, or bleeding, technique after 12 hours of maceration. Fermentation takes place in the tank at ambient cellar temperature. These conditions imbue the wine with an attractive fruitiness. Following fermentation, the wine is racked and matured in the tank for 10 months. Bottling is overseen at the estate under the winemaker's
watchful eye.
Notes de dégustation
The Marsannay Rosé is refreshing and of a fruity consistency, often based on berry tones and sometimes on citrus.
Mets d'accompagnements
The Marsannay Rosé wine is very well suited to grilled meat dishes and the freshest of cheeses.
It can be fully enjoyed within 2 to 3 years of bottling.
Nos suggestions