Nuits-Saint-Georges (Red)
La Côte de Nuits
- Pinot noir

Village

Durée de conservation
5 to 12 years

Température de service
17° C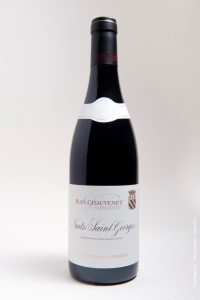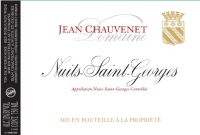 Télécharger le pdf
Send by email
Origine
The Côte de Nuits label was created here in 1969 by Jean Chauvenet; the estate was handed over to his son-in-law Christophe Drag in 1994. The Nuits St Georges appellation zone spans 7 ha of the estate's 9.50 ha total area, which for the most part lies to the north of Nuits-Saint-Georges on silty, sandy and gravelly soils. These vines on average were planted 45 years ago. The entire estate is farmed using controlled natural sodding with 2 or 3 clippings each year. Pruning is generally performed using the Guyot cane technique, with reliance upon (Royat) cordon training for a few parcels to limit output.
Vinification
Grapes are manually harvested using a team of 40 pickers working the estate for approximately one week. The technique used calls for 100% destemming and pre-fermentation maceration at 10-12°C for 5-6 days in a concrete tank. The wine is vinified at 28-32°C for 18 to 21 days with two cap immersions per day to incite colour extraction and the presence of phenolic compounds. Following pneumatic pressing, the wines undergo decantation for 2-3 days in a holding vat before barrelling (15% new barrels). The first racking occurs the following September and the second a month prior to bottling, which takes place around April of the next year. The wines are bottled without any preliminary
clarification or filtration.
Notes de dégustation
Characterised by a dense and consistent colour. The freshness and intensity of this wine's fruitful flavour are what inspire most. Over time, the fruit fragrances move towards macrated cherry, fruit pits and liquorice, composed of slight balsamic scents suggestive of resin.
Mets d'accompagnements
This wine marries extremely well with roasts, game, meat dishes served in sauce and all your gourmet cheese platters.