Beaune 1er cru "Les Chaoucheux" (White)
La Côte de Beaune
- chardonnay

1er Cru

Durée de conservation
7 à 8 ans

Température de service
11 à 12°C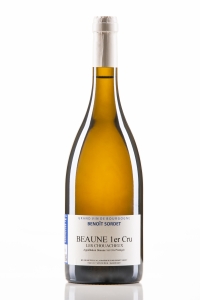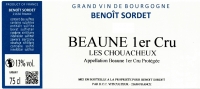 Télécharger le pdf
Send by email
Origine
The name of this wine comes from "Les Sausseux", "a place where willows used to grow". In the 18th century, it was known as "En Chaucheus", later becoming "Choicheux", and now spelled "Chouacheux". This 0.33-hectare plot is located at the far end of Beaune towards Pommard. It enjoys a south-easterly exposure and a brown limestone subsoil that imparts the finesse and elegance typical of this appellation.
Vinification
Vinified in stainless steel vats with the temperature controlled at 18-21°C. The wines are then transferred to oak barrels for 10 months ageing in up to 10-20% new barrels.
Notes de dégustation
Golden hue with green tints. A bouquet of almonds, dried fruit and nuts, ferns and white flowers. Honey and cinnamon are the usual notes found in this wine. It can be drunk in its youth to enjoy the fruit or with a little more bottle age to appreciate its fat and mellow character.
Mets d'accompagnements
The wine's freshness and floral bouquet are fabulous when paired with poultry and veal in a cream sauce, fish tagines or grilled sea fish. After the wine has aged for a while and has therefore become fatter, it will wrap around and soften cheeses such as Citeaux, Comté or certain goats' cheeses.
Nos suggestions