Mâcon-Villages (White)
La Côte Mâconnaise
- Chardonnay

Régional

Durée de conservation
1 to 3 years

Température de service
6 to 9°C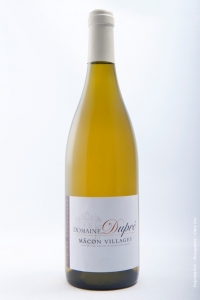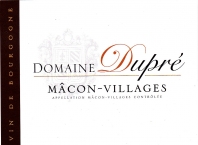 Télécharger le pdf
Send by email
Origine
The vineyards grow near the village of Royer, on a south/southwest-facing slope, rich in white marl.
Vinification
The grapes are picked and carefully transported to the press. Pressing is very gentle to ensure the juices run clear. Vinification takes place in stainless steel vats and lasts for about 3 weeks. Fermentation is temperature controlled (below 20°C) to preserve the aromas. The wine is then aged in vat, on its fine lees, until bottling, which takes place in the spring following the harvest.
Notes de dégustation
Pale gold with green tints. Very fresh, citrus and white flowers on the nose. On the palate, the wine is very fruity with a nice amount of acidity. It also possesses a lovely, fresh finish.
Mets d'accompagnements
Pairs nicely with crustaceans and shellfish. It also goes well with hot and cold pork meats.