Mâcon-Mancey Vieilles Vignes "Les Essentielles" (White)
La Côte Mâconnaise
- Chardonnay

Régional

Durée de conservation
2 to 5 years

Température de service
8° C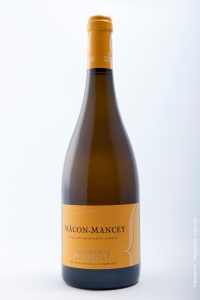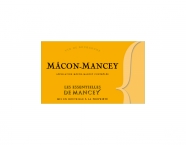 Télécharger le pdf
Send by email
Origine
The first vintage from vineyards classified within the new appellation, was the 2005. Obtained from lower yields, this wine comes from vines growing on slopes with the best exposure, in shallow marly-limestone or deeper, cooler clay-limestone soils, reserved for the Chardonnay, producing more generous and full-bodied wines. 90% of the vines are "Vieilles Vignes", old vines aged from 45 to 60 years.
Vinification
Half of the grapes that go into this wine are harvested by hand. Most of the juice is extracted during the pre-pressing phase at 400 grams of pressure in suitable vats. The must is then transferred into low temperature settling tanks where it settles within 24-36 hours. Fermentation is carried out using indigenous yeasts, with the temperature controlled between 18-21°C. The wines are left on the lees until the completion of their malo-lactic fermentation after which they are racked. The wines are bottled between May and June.
Notes de dégustation
Deep and open on the nose, with notes of white fleshed fruit (pears, white peaches). The wine is fresh and crisp on entry to the palate. It is full, rich and underpinned by good acidity. With its complexity and long-lingering flavours, this is an exceptional wine.
Mets d'accompagnements
The Mâcon Mancey Essentielles White can be enjoyed as an aperitif and pairs well with vegetable terrines, snails, sea scallops and fish with a creamy sauce. It also has enough character and body to accompany poultry or veal. It can be enjoyed within two years, but can also keep for 4-5 years.