Mercurey 1er cru (Red)
La Côte Chalonnaise
- Pinot noir

1er Cru

Durée de conservation
4 to 6 years

Température de service
17°C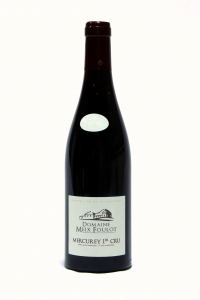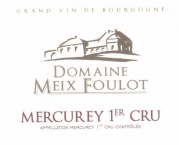 Télécharger le pdf
Send by email
Origine
Area: 1.9 hectares
Average age: 13 to 42 years
Soil: deep clay-limestone / clay-limestone and coarse sand
Exposure: Southeast
This Mercurey 1er Cru does not state a specific vineyard area. It is, in fact, produced from a complementary blend of two Mercurey 1er cru parcels located on two very different terroirs: one brings structure and colour, the other elegance and finesse.
Vinification
The yield is rigorously reduced by all the work carried out in the vineyards. The grapes are harvested by hand and go into crates which are transported to the winery every ¾ hour, at most, to be sorted by the team at the domaine, before being fully destemmed and going into vat for a period of 15-20 days, depending on the vintage. The yeast inoculation is natural. Cap punching and pumping over operations are carried out according to the characteristics of the vintage. All the wine is aged in barrels, aged from 1-5 years, using the wood only for the purpose of bringing out the personality of the terroir. After malo-lactic fermentation (which usually occurs in May or June), the wine is transferred into a vat to re-adjust the oxydation-reduction potential and restore freshness and balance before bottling 20-22 months after the harvest. Filtration is rarely necessary: the lees are tightly packed after the long ageing over the winter months. The wines are released for sale 2 or 3 years after bottling when they are already at their best.
Notes de dégustation
This wine boasts a pretty, dark ruby hue and is lovely on the nose, with the very ripe red fruit brought out by subtle touches of oak. On entry to the palate, the wine is a perfect balance of fruit, acidity and tannins. Red fruit coats the palate and carries on through to a remarkably harmonious finish.
Mets d'accompagnements
Perfect with red meat, game, marinated dishes, as well as most cheeses. When the wine is young, open the bottle one hour before serving, when older (5-10 years), you can also decant it: once the initial aromas have faded, the full force of the fruit will come through.
Ageing potential
4-6 years

Serving temperature
17°C