Mâcon-Mancey Vieilles Vignes "Les Essentielles" (Red)
La Côte Mâconnaise
- Gamay noir with white juice

Régional

Durée de conservation
2 to 8 years

Température de service
15 to 16°C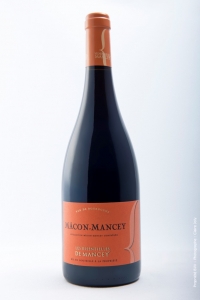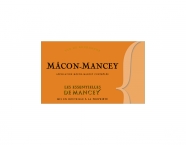 Télécharger le pdf
Send by email
Origine
The Gamay vines used for this Mâcon Mancey red are planted on Mancey's east-facing slopes. Their ages range between 35 and 70 years. The clay-limestone soils are poor and shallow.
Vinification
The grapes are brought to the winery where they are immediately destemmed and placed in a stainless steel-lined concrete tank. This material allows the use of thermal inertia, which is useful in vinification work. The fermentation is preceded by a low temperature maceration of 3-4 days. Fermentation lasts 8-10 days during which operations aimed at assisting the fruit to macerate in the liquid element are carried out. As soon as the pressing is completed, the wines are racked and left in tank until the end of their malo-lactic fermentation, often in the spring following the harvest. The wine is bottled in early summer.
Notes de dégustation
Ruby red with a hint of purple. On the nose, the wine reveals spicy aromas, and especially the appellation's characteristic notes of pepper, nicely brought out by the acidity. Powerful notes of red fruit can be found on both the nose and the palate. The wine is firm and fruity on the palate, revealing delicious redcurrant, blackcurrant and strawberry flavours. The texture of the wine gives it a nice finish.
Mets d'accompagnements
It will pair well with black pudding, a fillet of beef, a pheasant casserole and numerous cheeses. It will keep between 2 to 5 years, depending on the vintage. However, in the more full-bodied years, it can be laid down for up to 8 years.