Crémant de Bourgogne "Brut Rosé" (Crémant)
La Côte Mâconnaise
- Pinot Noir: 70 %, Gamay noir with white juice: 20 %, Chardonnay: 10%

Régional

Durée de conservation
1 to 5 years

Température de service
4 to 5° C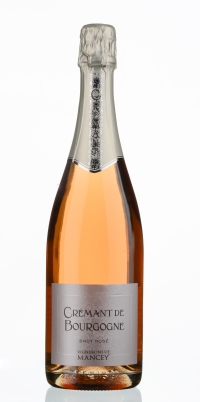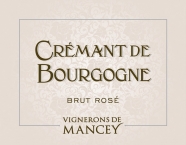 Télécharger le pdf
Send by email
Origine
The Crémant de Bourgogne rosé is made from a blend of 70% Pinot Noir, 10% Chardonnay and 20% Gamay.
Vinification
The vinification of the base wine for the production of this sparkling wine is identical to that of a classic rosé wine. A delicate pressing extracts very pure juices. The colour is obtained by adding the maximum permitted proportion of the Gamay grape variety, which is pressed slowly. The second fermentation in bottle lasts about 6 months. During this period of secondary fermentation, known as the "prise de mousse", carbon dioxide is dissolved in the wine and a deposit builds up in the bottle. The new crémant is stored for at least 13 months before "disgorging", but it can be for as long as 20-24 months. After "remuage" to collect the deposits caused by the fermentation in the neck of the bottle, we start the disgorging process which involves ejecting the impurities from the bottle, and then adding the "liqueur d'expédition", followed by the final cork and the protective wire-cap. Our crémants owe their freshness to the frequency of disgorging operations, which we carry out once a month in the run up to their release for shipment.
Notes de dégustation
This Crémant de Bourgogne Rosé has a pink hue with purple tints. A very fine mousse smoothly emerges when the bottle is uncorked. Delicate on the nose with rich fruit aromas, the sparkling wine is fruity and supple on the palate. This Crémant de Bourgogne Rosé is an elegant and pleasant sparkling wine. Its mousse is very fine and long-lasting. The Pinot Noir base brings structure and finesse on the palate.
Mets d'accompagnements
This sparkling wine can be enjoyed with a dessert or served throughout a meal. It can also be served as an aperitif. It pairs particularly well with red fruit-based desserts. This crémant can be enjoyed now, or kept back for a while, to allow the secondary aromas to develop.