Echezeaux Grand Cru (Red)
La Côte de Nuits
- Pinot noir

Grand cru

Durée de conservation
8 to 20 years

Température de service
15° to 17°C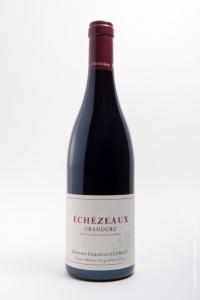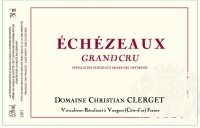 Télécharger le pdf
Send by email
Origine
Domaine Clerget has 1.09 hectares of Echezeaux Grand Cru, located in the Orveau valley. A beautiful single parcel of 65 years of age, growing on stony, well-draining, clay-limestone soil.
Vinification
Harvested entirely by hand and sorted in the vineyards by the grape pickers. The grapes are transported in crates of 30 kg, which prevents the harvested grapes from being compressed. Upon arrival at the winery, the crates' contents are emptied out onto a simple, stainless steel sorting table, to undergo a second sorting. The grapes are then destemmed and go into vats. Fermentation is temperature controlled (maximum 32°C) with the vats cooled by the use of a portable cooler if necessary, to prevent fermentation starting too quickly. A pumping-over operation is performed immediately to unify the contents of the vat.
When fermentation is halfway through, pumping-over operations are replaced by a single, non-mechanical cap punching operation per day, until the wine is ready to leave the vat and be pressed. It then goes into vat for 3-4 days, the time required to separate out the coarser lees, after which it is transferred into oak barrels by gravity, without pumping. The wine is racked using a manual vacuum pump once malo-lactic fermentation is complete. After 18 months' ageing, the blending of the barrels (50% new barrels) of the same appellation is carried out by racking the wines into a vat of the same appellation, where they will blend together. We bottle the wines on the property ourselves, without fining or filtration.
Notes de dégustation
A fairly dark, beautiful ruby %u200B%u200Bhue with crimson-purple tints. The bouquet is spicy, with a slight animal character. Notes of undergrowth, musk, and mushrooms. Some tannins, but they are supple. A meaty, well-balanced Grand Vin.
Mets d'accompagnements
The structure and power of this wine call for food pairings in the same vein: game, meat with wine sauces, raw milk cheeses, and mature cheeses.
Ageing potential
8-20 years

Serving temperature
15-17°C