Bourgogne Chardonnay (White)
La Côte Mâconnaise
- Chardonnay

Régional

Durée de conservation
2 to 5 years

Température de service
8 to 12°C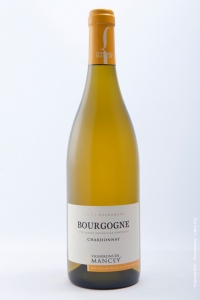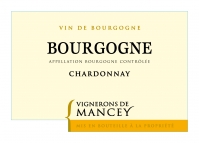 Télécharger le pdf
Send by email
Origine
The Bourgogne Chardonnay wine comes from various parcels located on the slopes of Mancey, Vers, Royer and Martailly-Les-Brancion. The soils are a variation of limestone and clay-limestone, with occasional strata of white marl.
Vinification
Harvesting carried out partially by hand and partially by machine. The harvested grapes are transported to the press very quickly in order to prevent oxydation. The pneumatic pressing is gentle and very fast. The deposits and juice from the end of the pressing are eliminated, after the must has been chilled for 18-24 hours. Fermentation is carried out at a controlled temperature (below 20°C) to preserve the aromas. Bottling takes place in the spring following the harvest, after malo-lactic fermentation is completed.
Notes de dégustation
Golden hue with green tints. Deep and open on the nose with notes of fruit such as apricots or peaches. The wine is fresh and lively on entry to the palate, and then shows a sensation of softness and roundness.
Mets d'accompagnements
The character and the delicate aromas of this very versatile wine make it ideal for aperitif drinking or for pairing with charcuterie, fish and white meats.