Bourgogne Aligoté (White)
La Côte Mâconnaise
- Aligoté

Régional

Durée de conservation
2 to 3 years

Température de service
6 to 9° C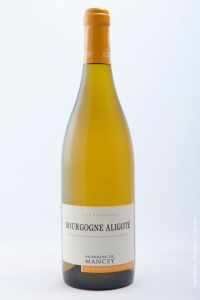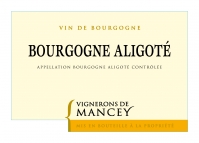 Télécharger le pdf
Send by email
Origine
Located to the very north of the Mâconnais region, the 140 hectares belonging to the 80 Vignerons de Mancey growers are spread over 8 communes in the Mancey area. This geographical and geological location gives us with our distinctive identity and typical character. We have been making wines from the typical grapes of Burgundy since 1929, carrying out a meticulous selection of the best terroirs and seeking to bring out the unique identity of each of these. The vineyards are located on the slopes surrounding Mancey, Vers, Royer and Martailly-Les-Brancion.
Vinification
Carefully transported to the press, the grapes undergo a gentle pressing to ensure the juices run clear. Fermentation is carried out in a controlled temperature stainless steel vat at about 18°C. The wine is bottled between January and March, depending on the year.
Notes de dégustation
Pale green gold hue. The dry and fruity Bourgogne Aligoté releases aromas of fresh fruit (grapes and green apples) and citrus, along with mineral notes. It is very lively on the palate, but not aggressive, a sign that the grapes were perfectly ripe. Excellent, smoothly balanced acidity!
Mets d'accompagnements
This wine will pair well with shellfish, oysters, fish skewers, scampi or snails (from Burgundy!). It is lovely on its own, but can also be mixed with Crème de cassis to create a Kir.
Kir Recipe: ¼ Crème de cassis, ¾ Bourgogne Aligoté. This wine has been produced for young drinking.