Bourgogne "Les Cadoles" (Red)
La Côte Mâconnaise
- Pinot noir

Régional

Durée de conservation
5 to 8 years

Température de service
16 °C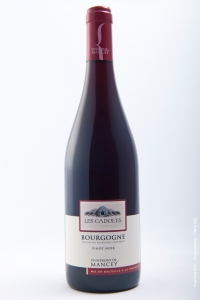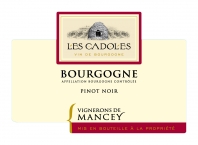 Télécharger le pdf
Send by email
Origine
The Les Cadoles Bourgogne red comes from selected plots in several different domains.
On the slopes of Tournus and Mancey and elsewhere, you will spy numerous "cadoles", small constructions that served as shelters for the wine growers. Varying in sophistication, their design is quite unique. You could say they look like stone igloos!
These "cadoles" are the subject of an ambitious restoration and preservation programme set up by the "Société des Amis des Sciences et des Arts de Tournus" (Friends of the Sciences and Arts of Tournus).
Vinification
The grapes are destemmed and placed in a stainless steel vat. Depending on the year, a cold pre-fermentation phase is carried out for 4-5 days to extract as many of the red fruit aromas as possible. Fermentation then takes place at a controlled temperature. At the end of the fermentation, the wine is racked, then pressed. It is then left in the vat, after a partial blending of the "free run" and "press" wines during the settling period. After this, the wines go into barrels, of which 10% are new, where they are aged for around a year. During the ageing process and after several tastings, we carry out a selection of the best barrels in order to create the finest blend.
Notes de dégustation
Strong, deep, dark ruby red hue. On the nose, the wine reveals red fruit, or even black cherry, aromas accompanied by vanilla flavours. The wine is robust, structured and meaty on the palate, with an elegant uplift on the finish.
Mets d'accompagnements
This wine will pair well with a grilled rib of beef, lamb kebabs, jugged hare or a mushroom fricassee, after a few years' ageing. It can age between 5 and 8 years, depending on the vintage.