Aloxe-corton 1er Cru "Les Moutottes" (Red)
La Côte de Beaune
- Pinot noir

1er Cru

Durée de conservation
2 to 15 years

Température de service
16 to 18°C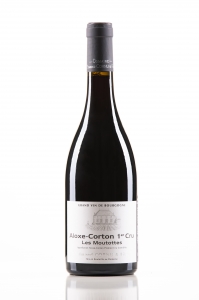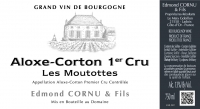 Télécharger le pdf
Send by email
Origine
The parcel lies just below the well-known "Corton Rognet" vineyard. Vines are planted in a clayey limestone soil, on marly bedrock and red earth.
Vinification
Grapes are hand-picked and then conveyed to the winery in crates. Part of the harvest is stripped and poured into a vat, where it ferments for an 8- to 10-day period. The technique employed enables producing elegant and delicate wines. After pressing, fermentation is completed in vats before transport to the cellars for barrelling, where vinification will last 12-18 months. Two or three racking steps will be carried out in order to separate out the deposits forming at the barrel bottom during the various vinification phases. Prior to bottling, a last racking allows assembling the wine in preparation of the clarification step. Just one slight filtration is performed before bottling.
Notes de dégustation
This wine offers a vivid red color. A refined bouquet, subtle and prolonged. Berry aromas dominate (raspberries in particular). On the palate: elegant, plenty of smoothness, depth and intensity, with a pleasant lingering finish. The area's proximity to the Corton vineyards lends complexity and beautiful harmony.
Mets d'accompagnements
This wine will ideally accompany broiled meats, served in sauce, nas well as game and cheese courses. Full of savor after 5 or 6 years of aging, it definitely has the structure to be kept in the cellar much longer. A well-built, expressive wine that requires at least a couple years to reveal its range of characteristics.