Mâcon-Mancey (Red)
La Côte Mâconnaise
- Gamay black with white juice

Régional

Durée de conservation
2 to 5 years

Température de service
15°C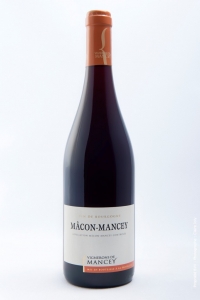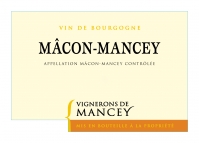 Télécharger le pdf
Send by email
Origine
Exclusively from the slopes surrounding the village of Mancey, from the local areas (lieux-dits) known as "Les Cras", "Les Roches" and "Les Rotheux".
Vinification
A proportion of the grapes are harvested by hand. After destemming, the grapes go into vat, where they are cooled and kept in a state of pre-fermentation. During this time the wine will obtain some of its aromas and colour. Fermentation then starts and lasts 5-7 days depending on the constitution of the raw material. During this period, the wines receive special care and attention, and various operations are carried out to promote an exchange between the solid material (the pulp) and the liquid element (the must). After a light pressing, the wine goes into vats where it will be aged, and then bottled in the spring following the harvest.
Notes de dégustation
The wine is always very fresh on the nose and releases red and black fruit (strawberries, raspberries and wild blackberries) aromas and hints of spices (pepper and cinnamon). The wine is lively, smooth and robust on the palate. This is solid, meaty wine.
Mets d'accompagnements
It will pair particularly well with eggs en meurette (poached eggs in a red wine sauce), veal trotters or guinea fowl in mustard, as well as grilled red meat. It can be served very lightly chilled (15°C) and can age 2 to 5 years, depending on the vintage.