Mâcon (Rosé)
La Côte Mâconnaise
- Gamay with white juice

Régional

Durée de conservation
2 to 3 years

Température de service
6 to 8°C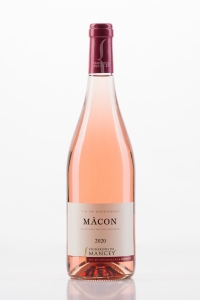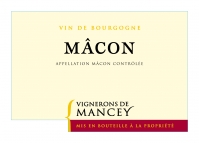 Télécharger le pdf
Send by email
Origine
Located to the very north of the Mâconnais region, the 140 hectares belonging to the 80 Vignerons de Mancey growers are spread over 8 communes in the Mancey area. This geographical and geological location gives us with our distinctive identity and typical character. We have been making wines from the typical grapes of Burgundy since 1929, carrying out a meticulous selection of the best terroirs and seeking to bring out the unique identity of each of these. The vineyards are located on the slopes surrounding Mancey, Vers, Royer and Martailly-Les-Brancion.
Vinification
The grapes go into vats after destemming, where they are macerated for 6-10 hours. The grape juice will take on more or less colour depending on the length of time it spends in contact with the solid matter. The perfectly clear must is then cooled and put into vat for settling. Fermentation is carried out at a controlled temperature in a vat. After a racking in order to blend the various components in the wine, it is bottled in, or around, May.
Notes de dégustation
A light pink hue with purple tints. Floral fragrances on the nose. This Mâcon rosé is crisp and full on the palate. This is an easy to drink wine even if it is better enjoyed with food than quaffed on its own. Very smooth finish. As it is not very tannic, the wine is mainly characterized by its freshness.
Mets d'accompagnements
With its fresh, lively character, it will pair well with all "summer" dishes. It makes a nice alternative to white wine and particularly suits Mediterranean dishes (pizzas, tapenade, tapas, ratatouille).